Classes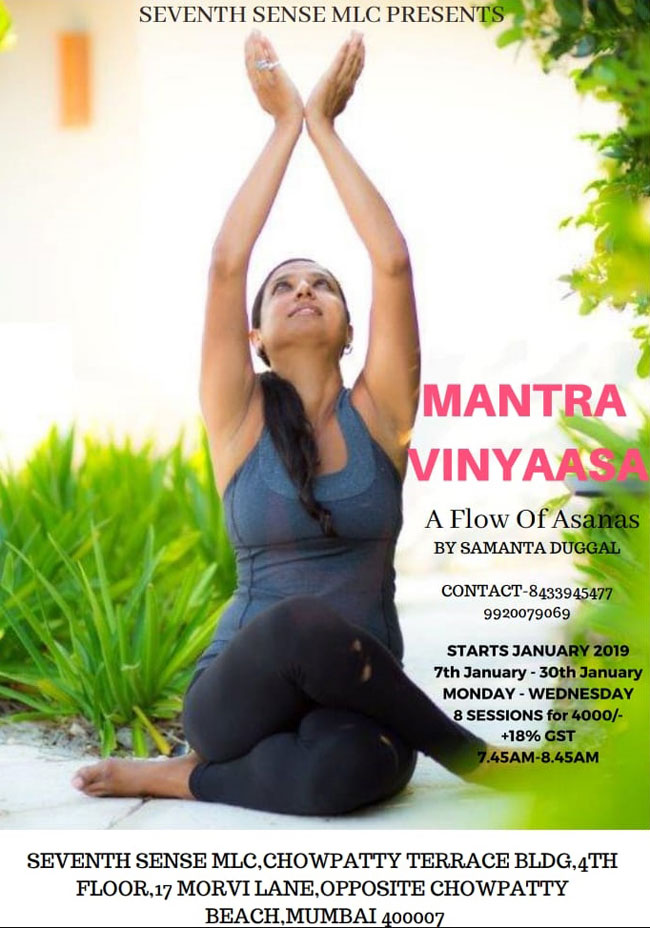 ---
Samanta's integrated yoga offers open classes catering to all levels of practitioners. The integrated approach combines many disciplines of practice from the faster paced Vinyasa to the more alignment based hatha yoga. Using various aspects of therapy , a typical class combines asana (poses), pranayama (breathwork) and mudras (spiritual gestures or seals) with techniques of concentration  and relaxation.

---
An integrated and dynamic Hatha Vinyasa practice focusing on Asana alignment, Pranayam, Mudras, Relaxation and Meditative practices!
Private Classes
Private Sessions are organised according to your convenience. Samanta combines classical, dynamic, therapeutic and restorative practices according to the student's age, profession, physical and mental temperament, environment and natural inclination.
Workshops
Samanta's Integrated Yoga workshops may focus on certain aspects of the body-mind nexus or offer an intense experience by combining aspects such as balance and core stability, joint flexibility, detoxification, deep release and yoga therapy.