Archive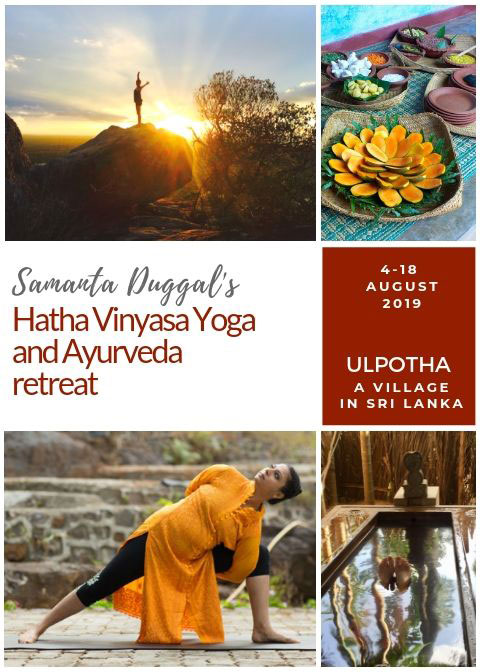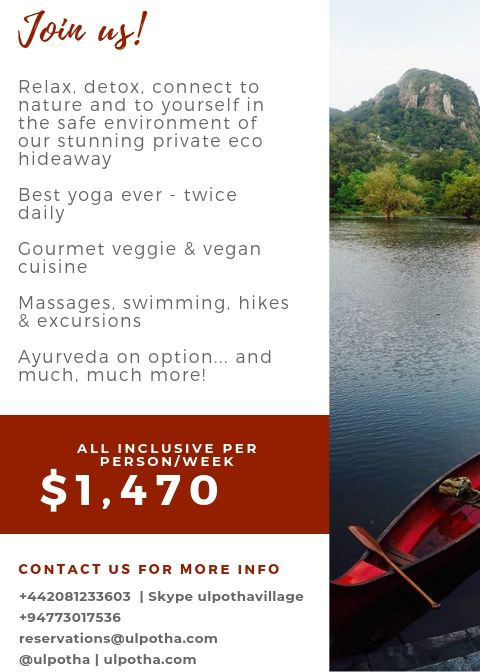 ---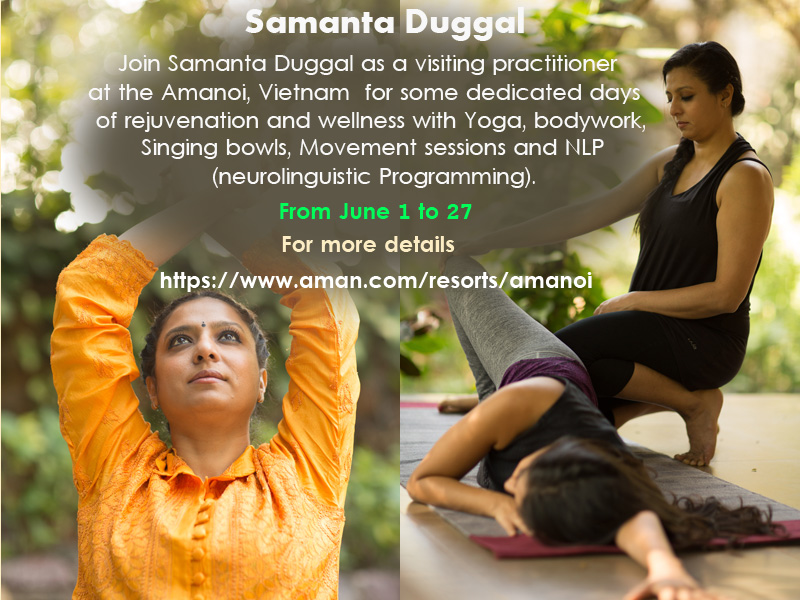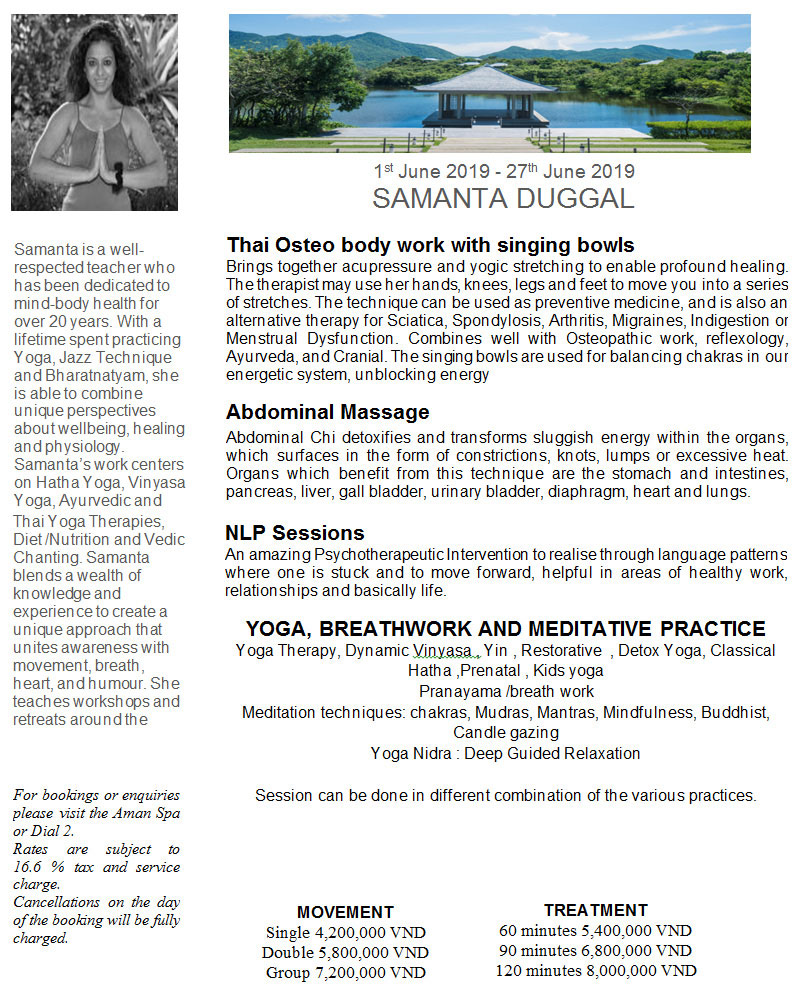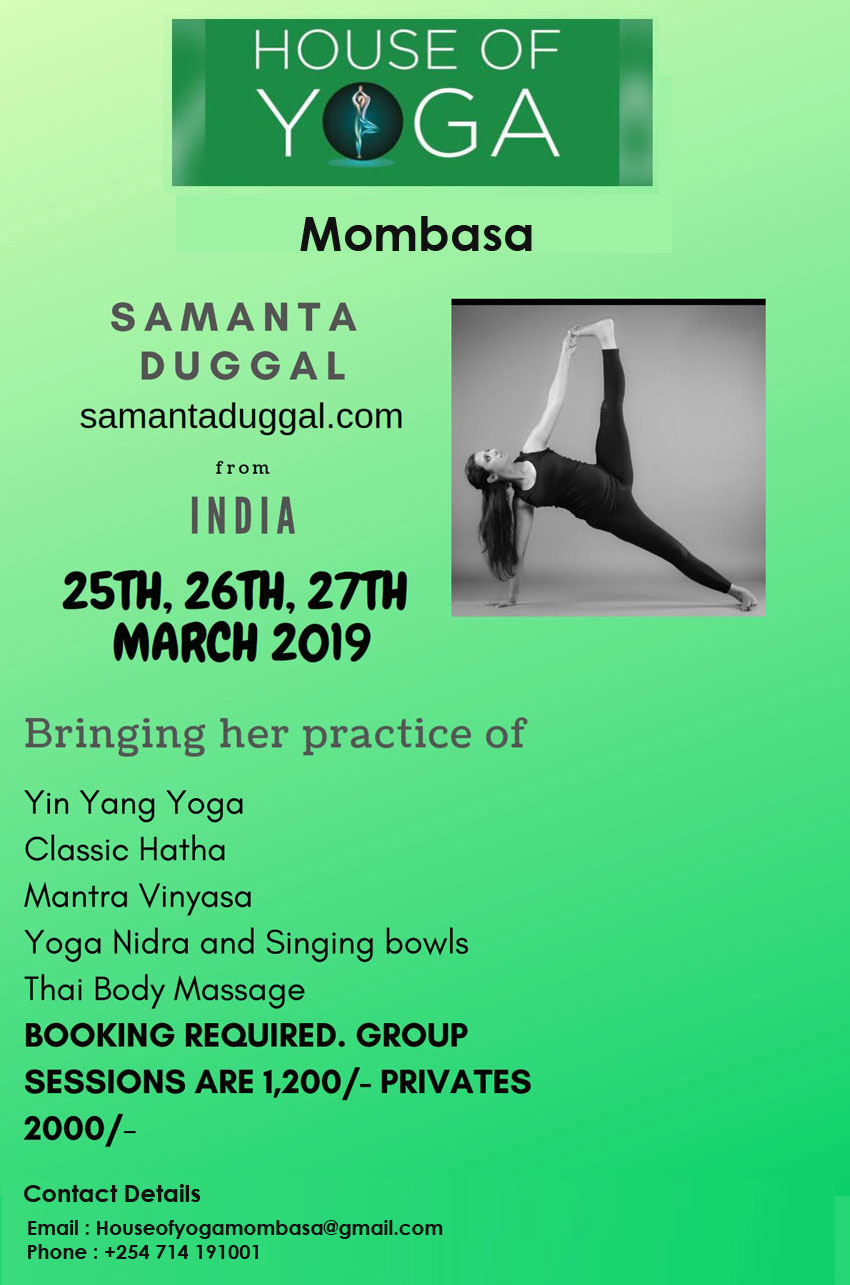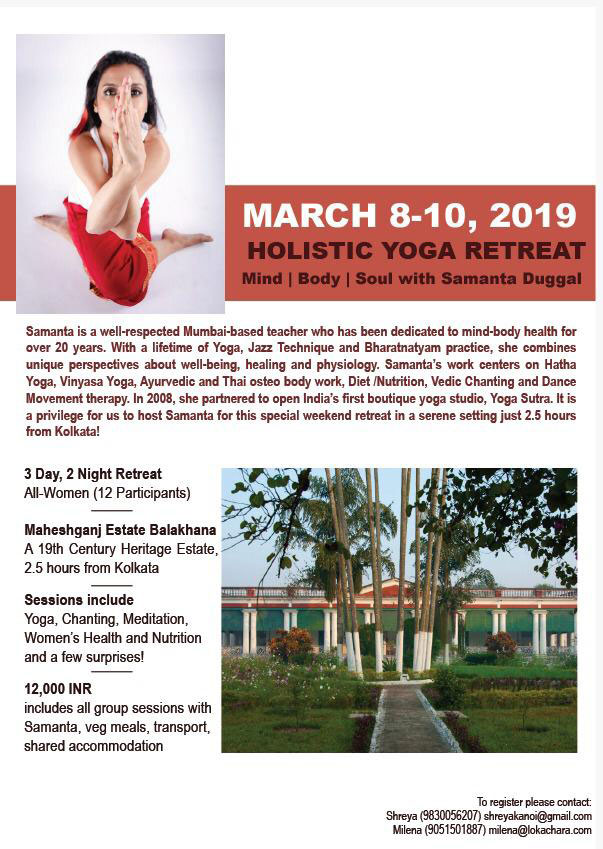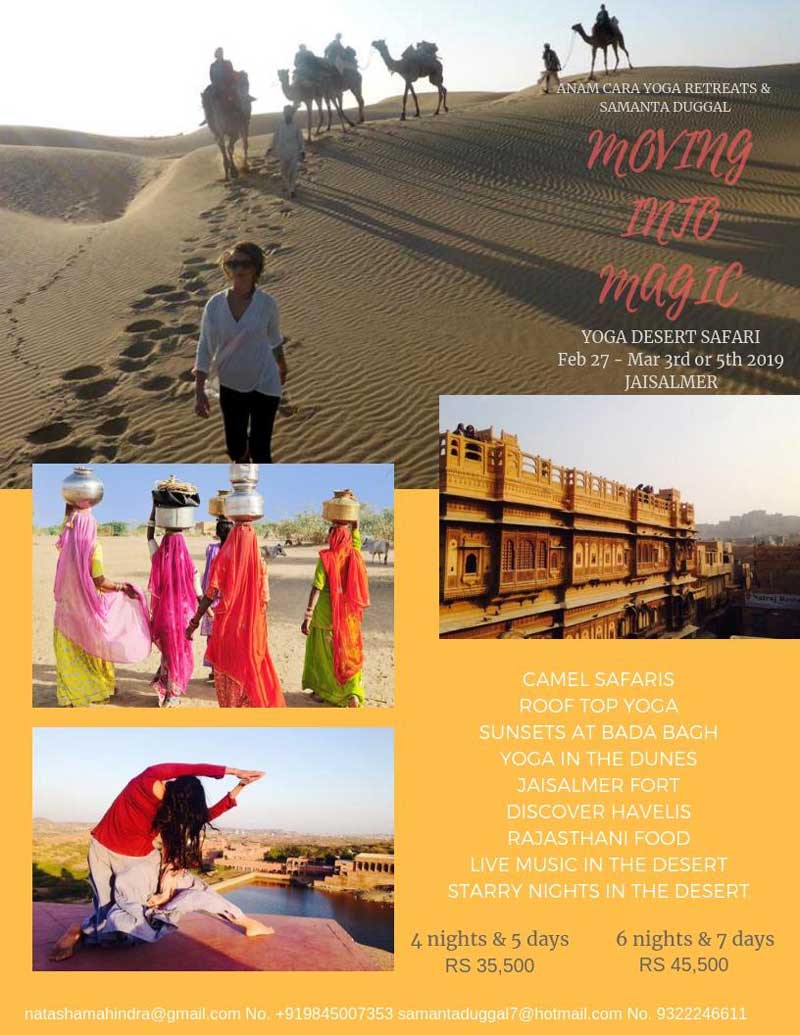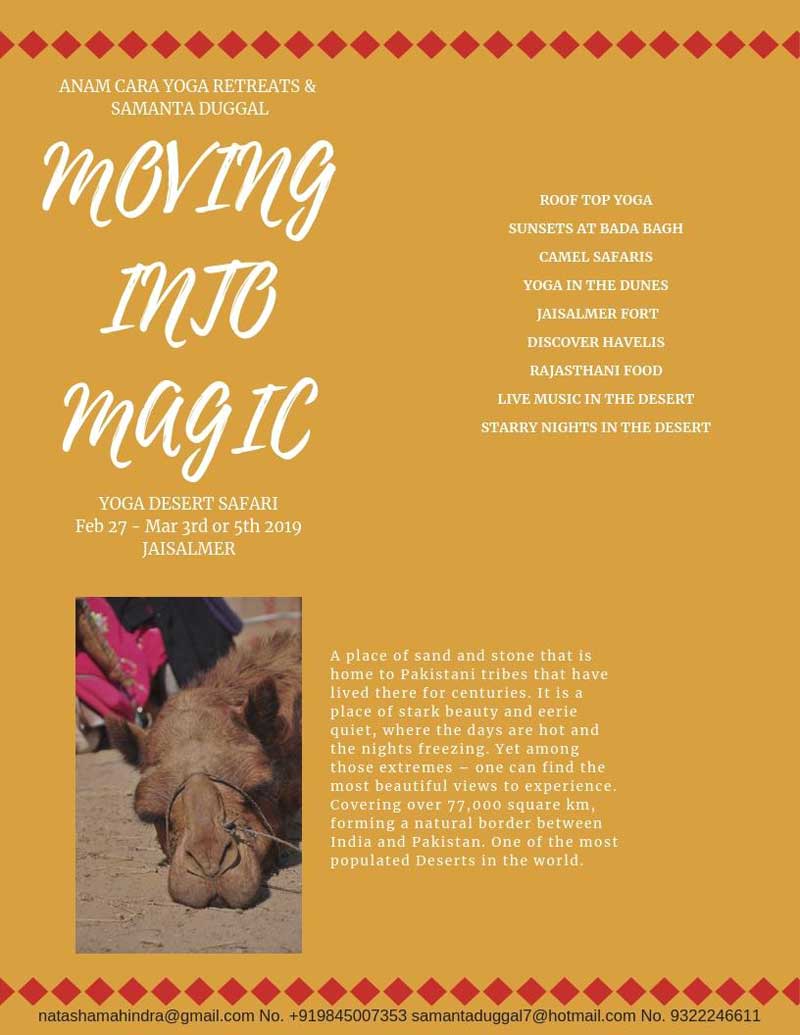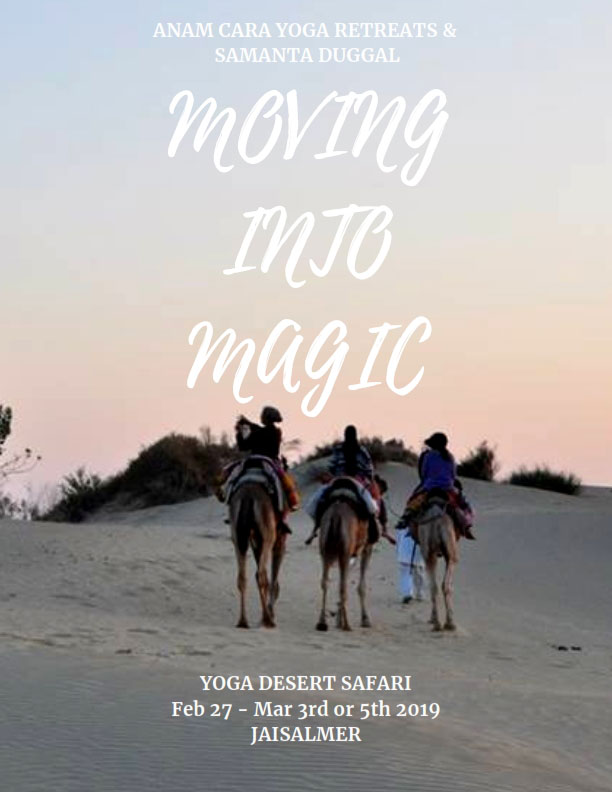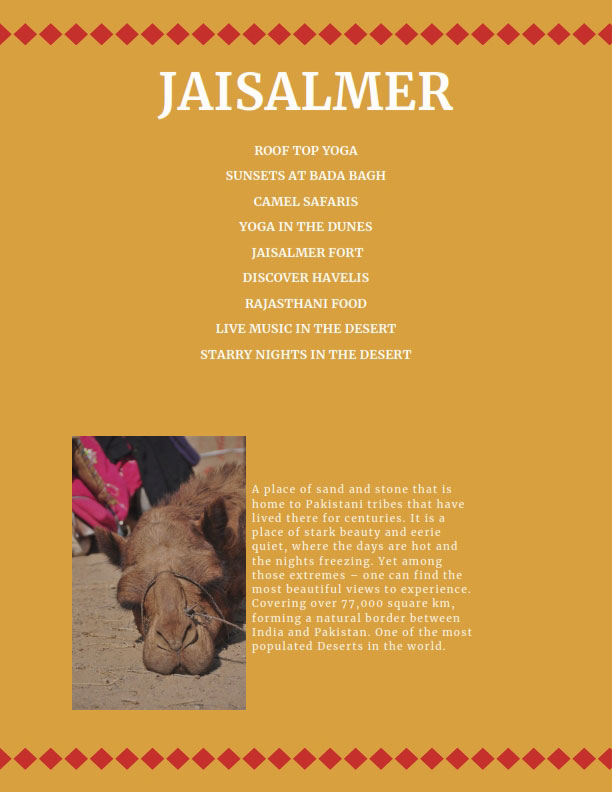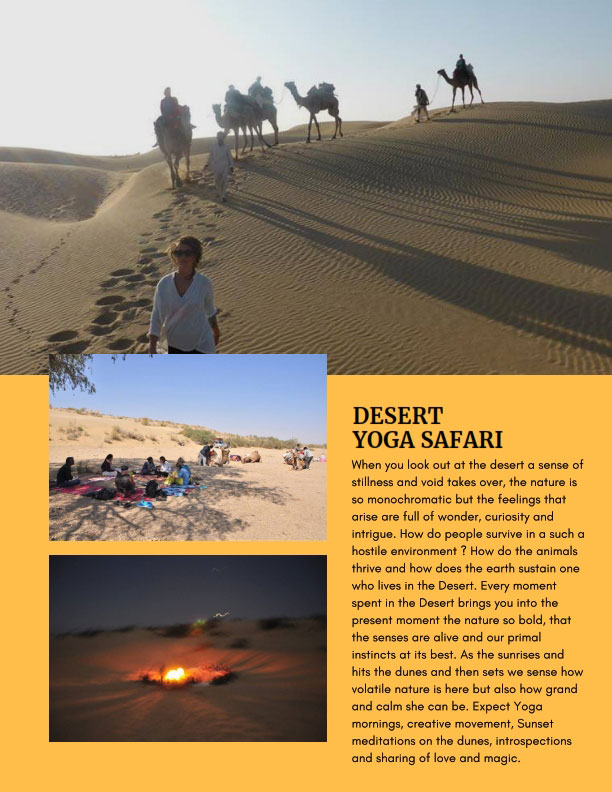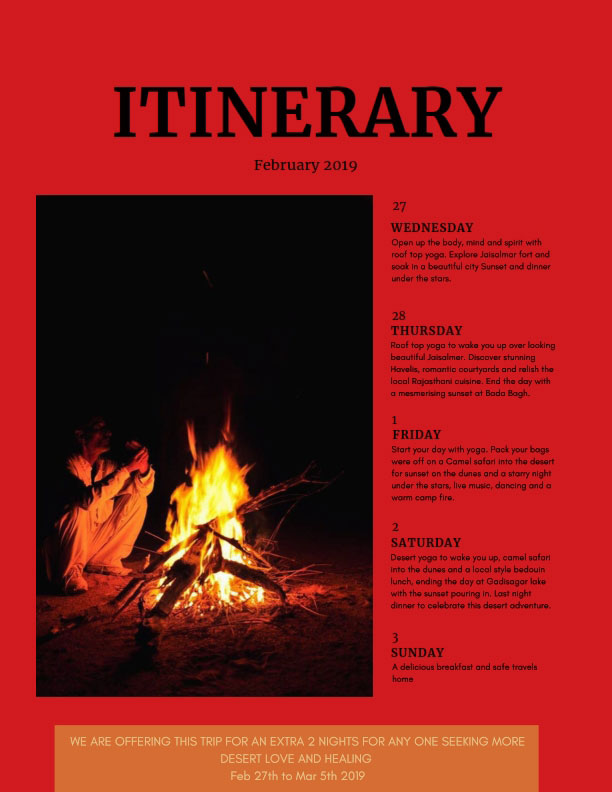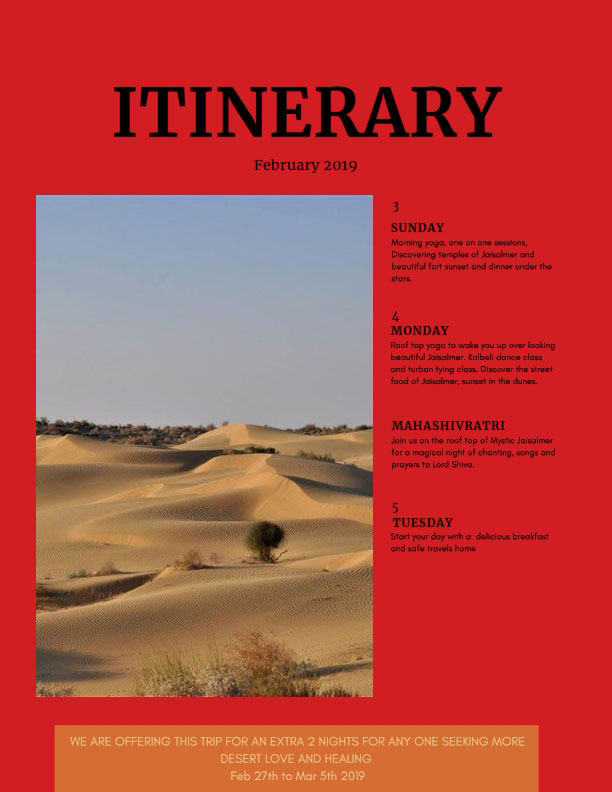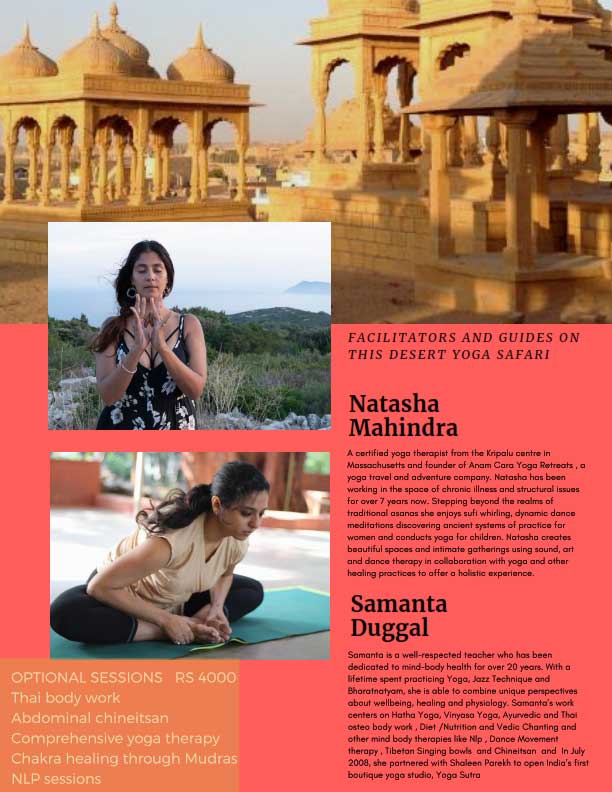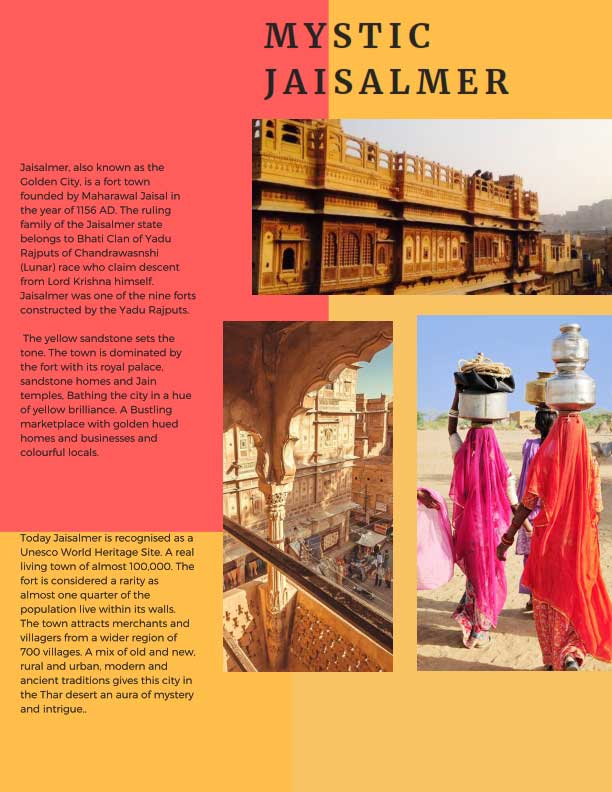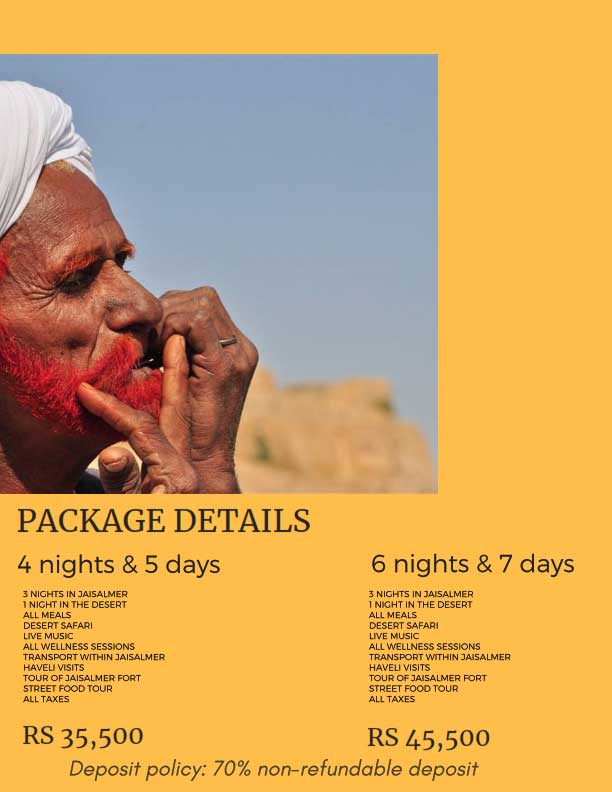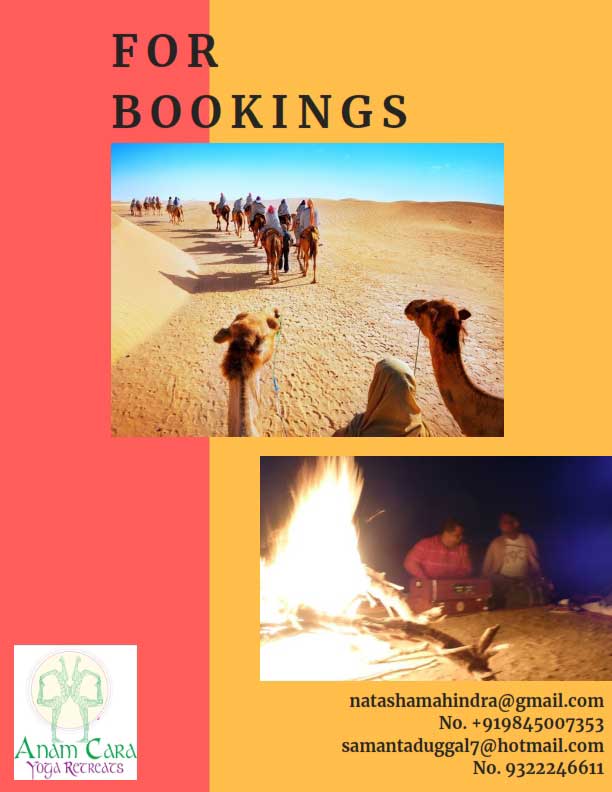 ---
---
Retreat  coming up in Cochin  with Pink paisa http://www.pinkpaisa.net/ aug 12th till Aug 15th 2018

---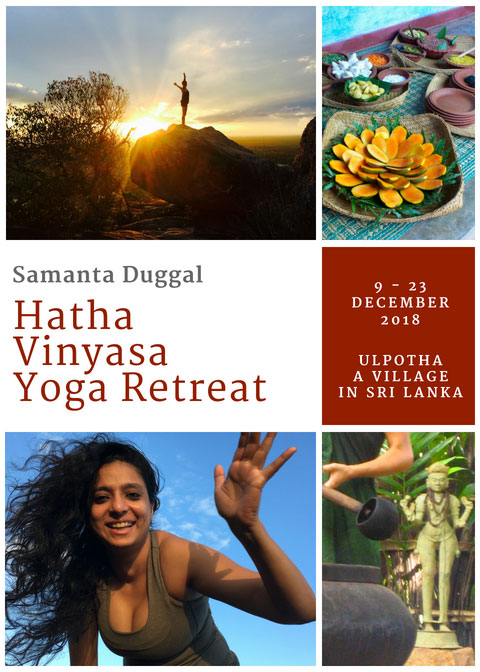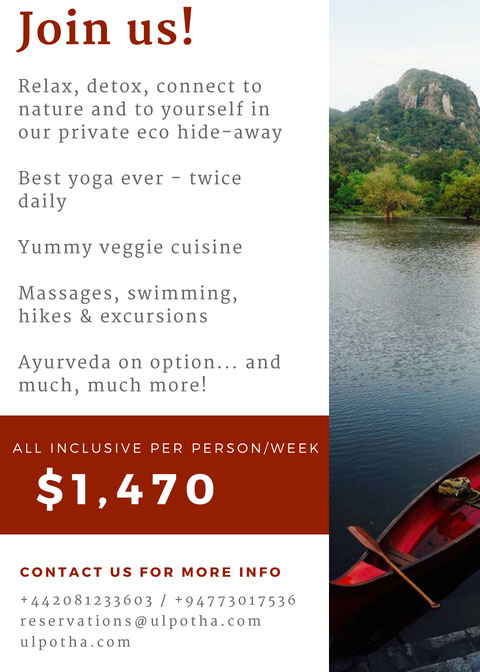 ---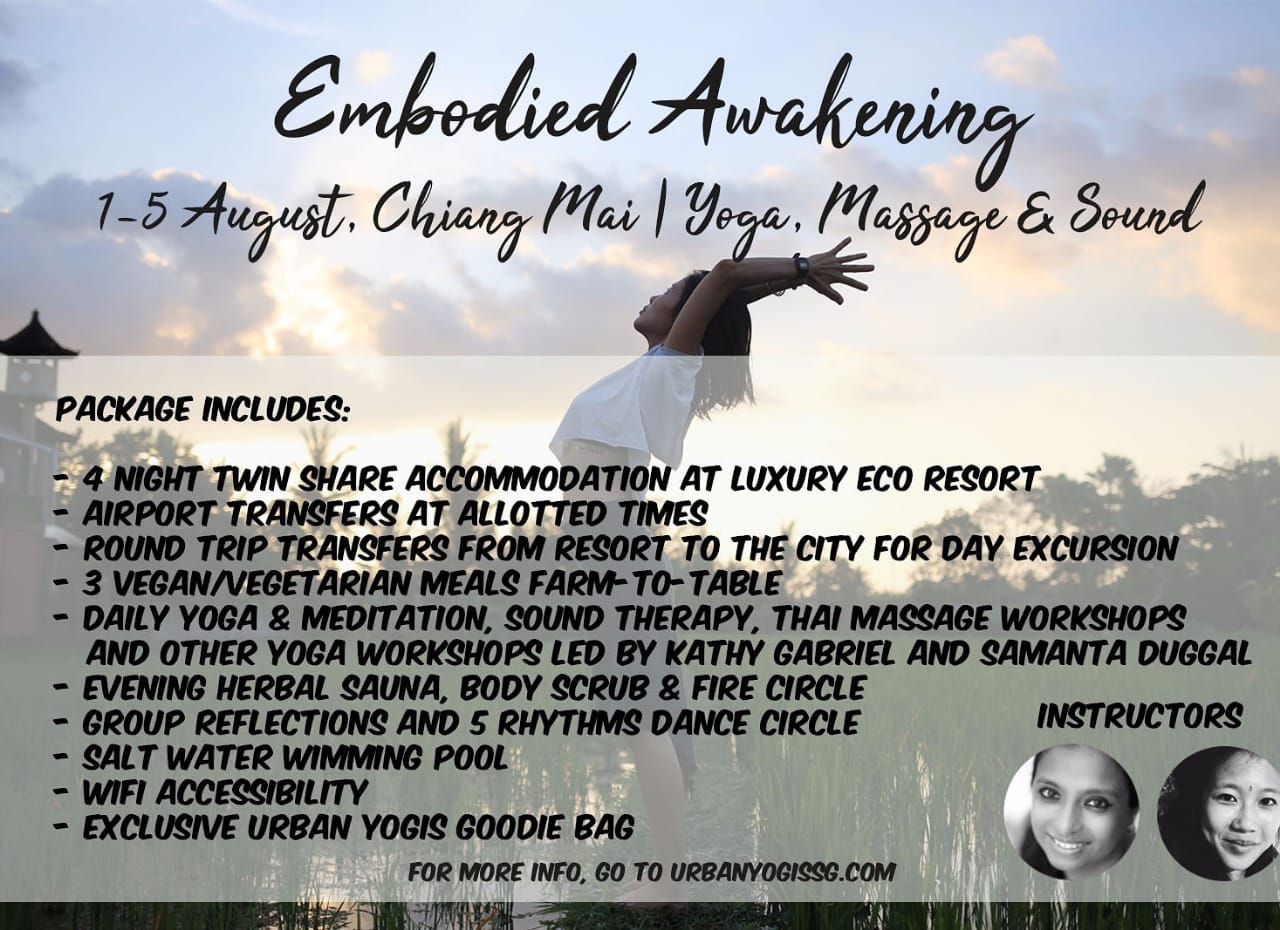 ---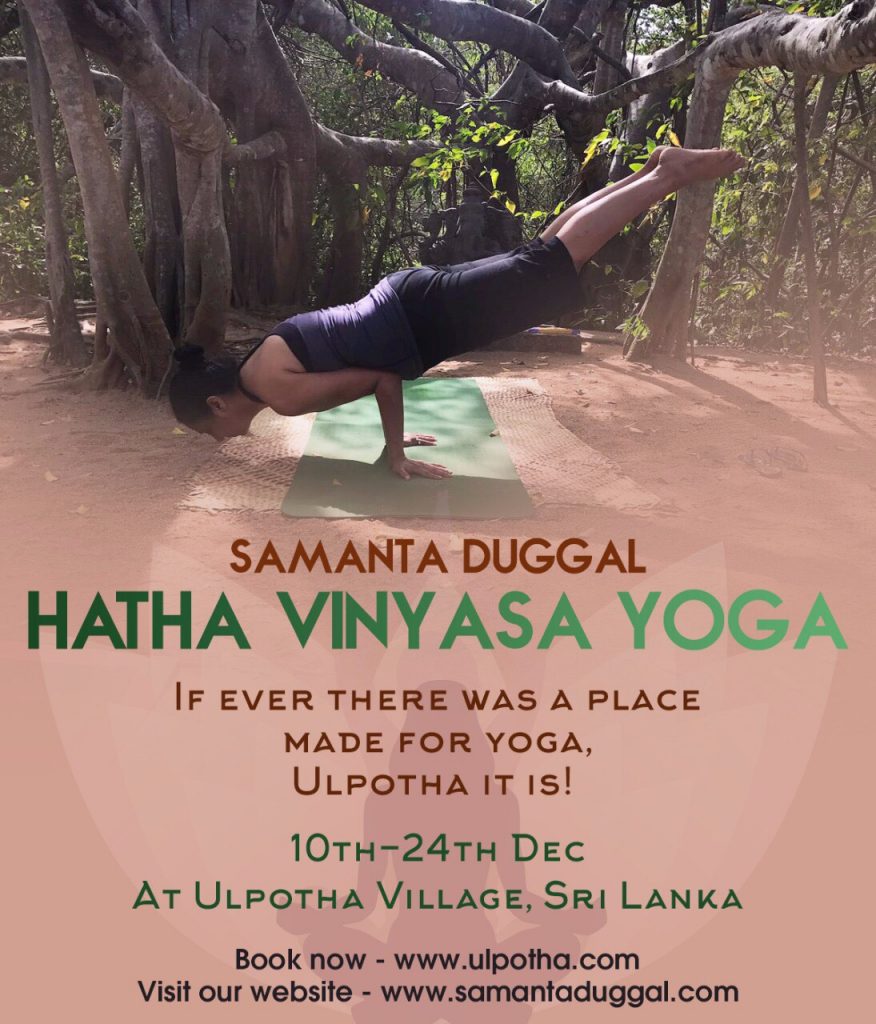 ---
A yoga retreat or wellness holiday could be tailor made to suit participants' requirements. This kind of intensive may be over  a weekend or it may last between 7 to 14 days for a full immersion into yoga asana (poses) , pranayama (breathwork) , yogic philosophy, Gurdjieff movement , one on one Thai Osteo body work sessions, yoga nidra and other relaxation  or meditative techniques . Talks on healthy and nutritive eating, chanting from the Vedas in Sanskrit, and introduction to mudras (yogic gestures) and bandhas (yogic locks) may also be a part of the retreats, depending on the time available. The group strength varies from 6 to 20 people.


Unique Elements of a Yoga Retreat with Samanta
Vedic chanting is a powerful meditative technique which aims to integrate body, voice, mind and emotions in the deeper quest for spiritual unity.
Thai Body Work brings acupressure and yogic stretching together to make a profound healing system.
Sacred Dances (includes Gurdjieff movement)
We all have 3 powerful centres: intellectual, emotional, physical. Normally they work independently. The aim of Gurdjieff Movements is to bring these into harmony. The mind is happy when it has something to do. When it has nothing to do it 'thinks', it wanders off. While performing the Movements, the mind has something to do: the counting. And the emotional centre is touched by music. This helps to be in the moment, step by step, in the here and now.
Testimonial from Ulpotha Retreat, Sri Lanka, Dec 2016.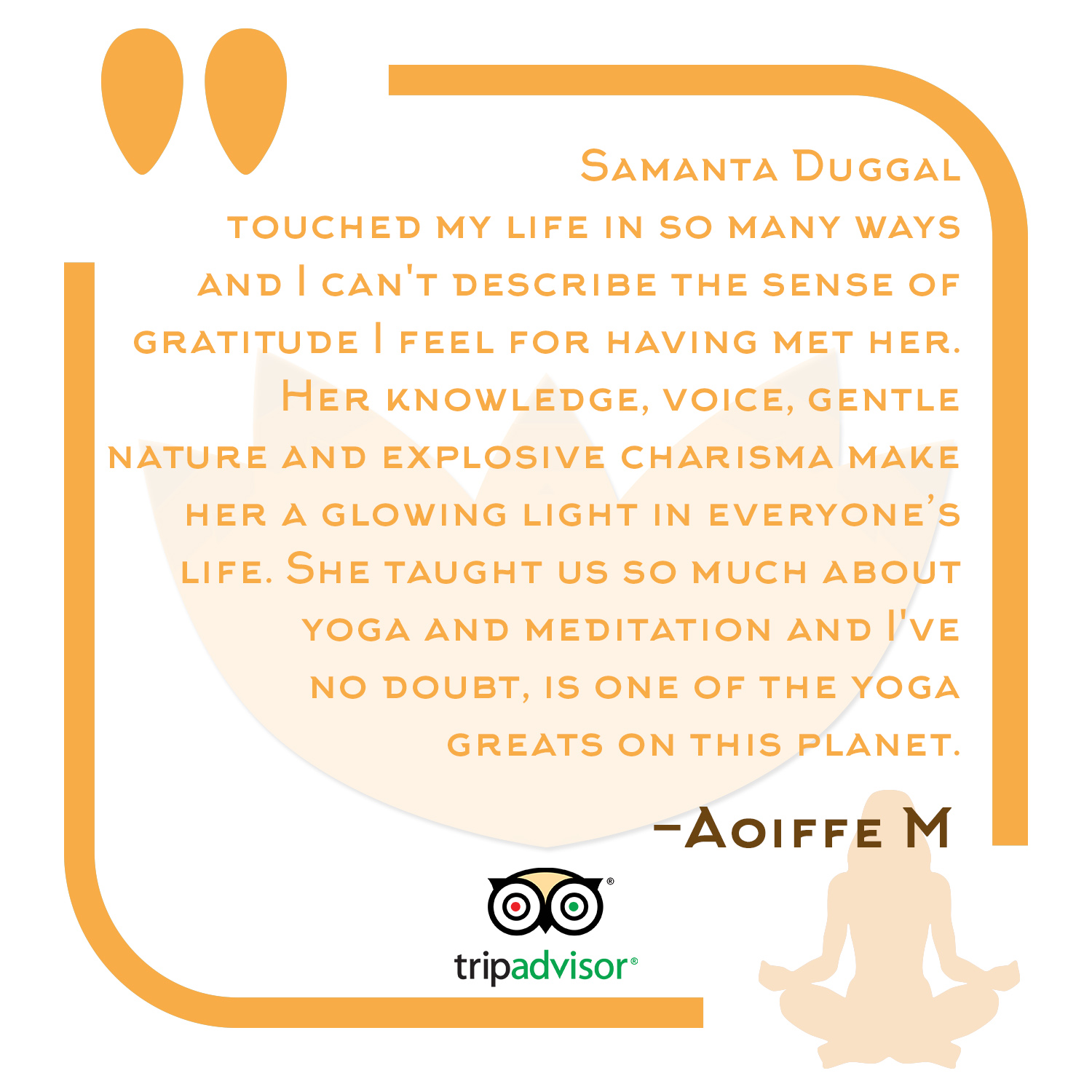 Personal transformation  through Yoga and Bodywork Retreat  In Istanbul with Mayday rescue June 8th till June 15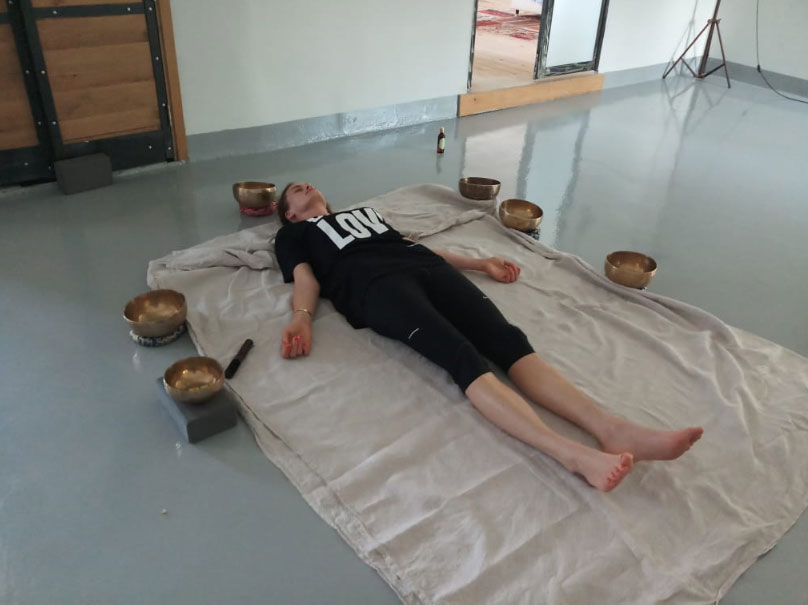 ---
Facilitator at Lamu Yoga Festival March 2018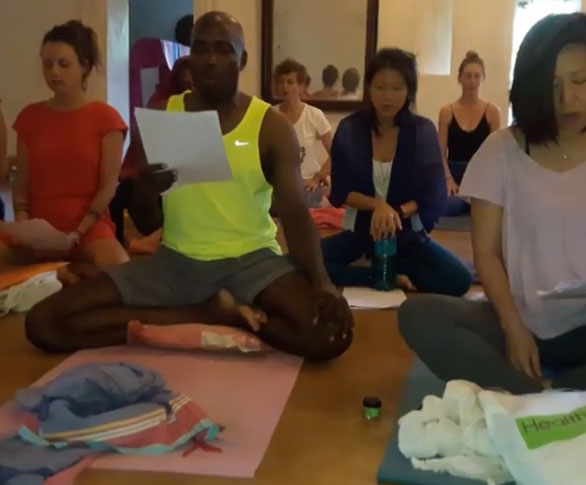 ---
Harmony Yoga Retreat 2018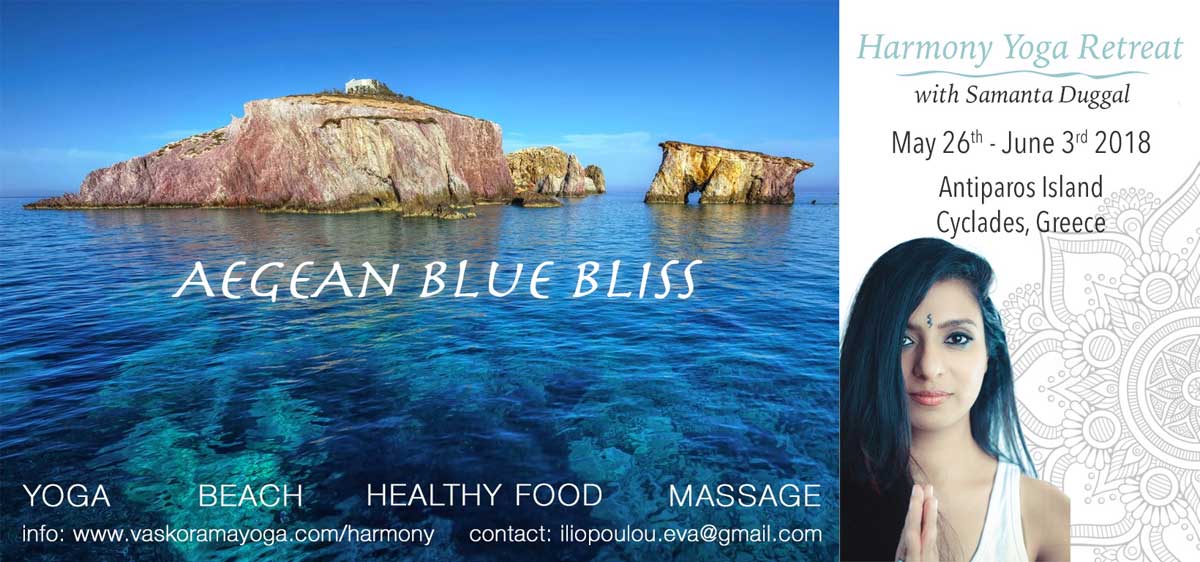 ---
Ulpotha 2016 & 2017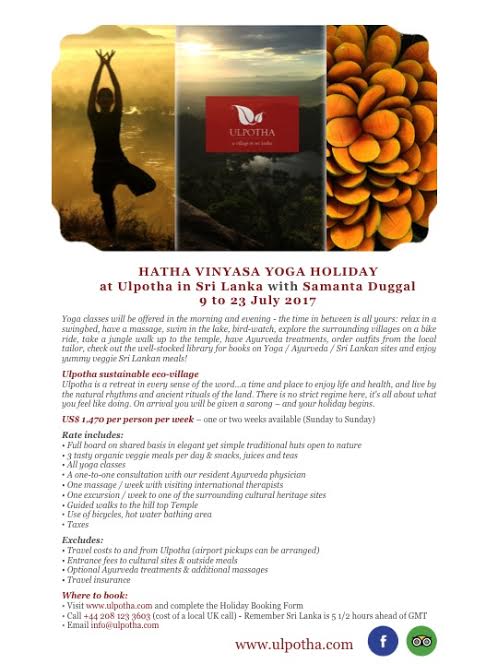 DSP Black Rock office chair yoga session inDSPp offices across Mumbai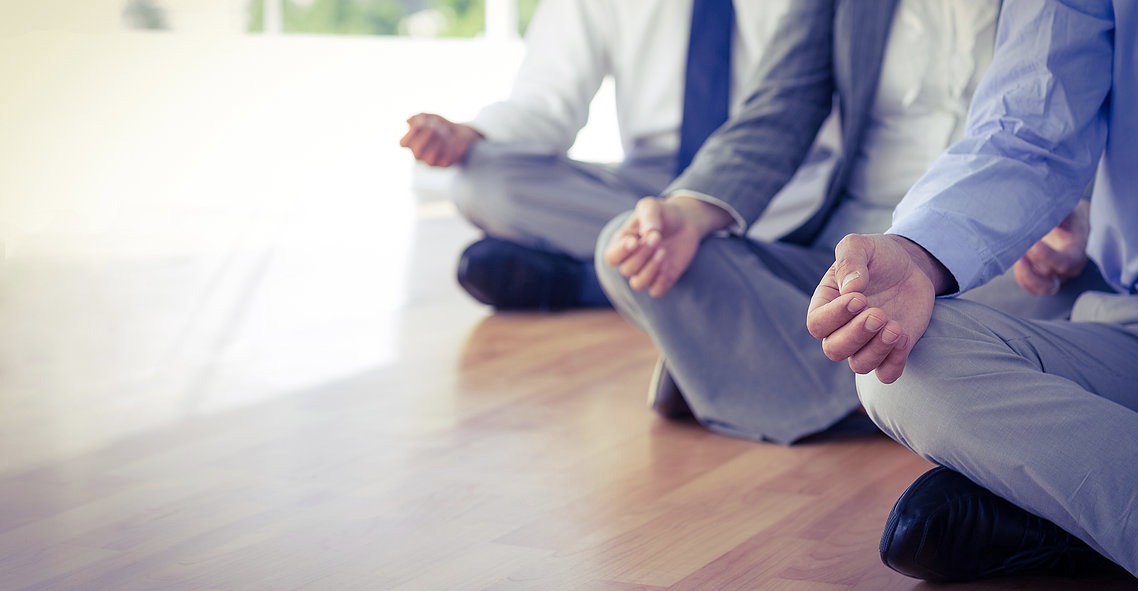 Covelong yoga music and surf festival  in Chennai(Aug  2017)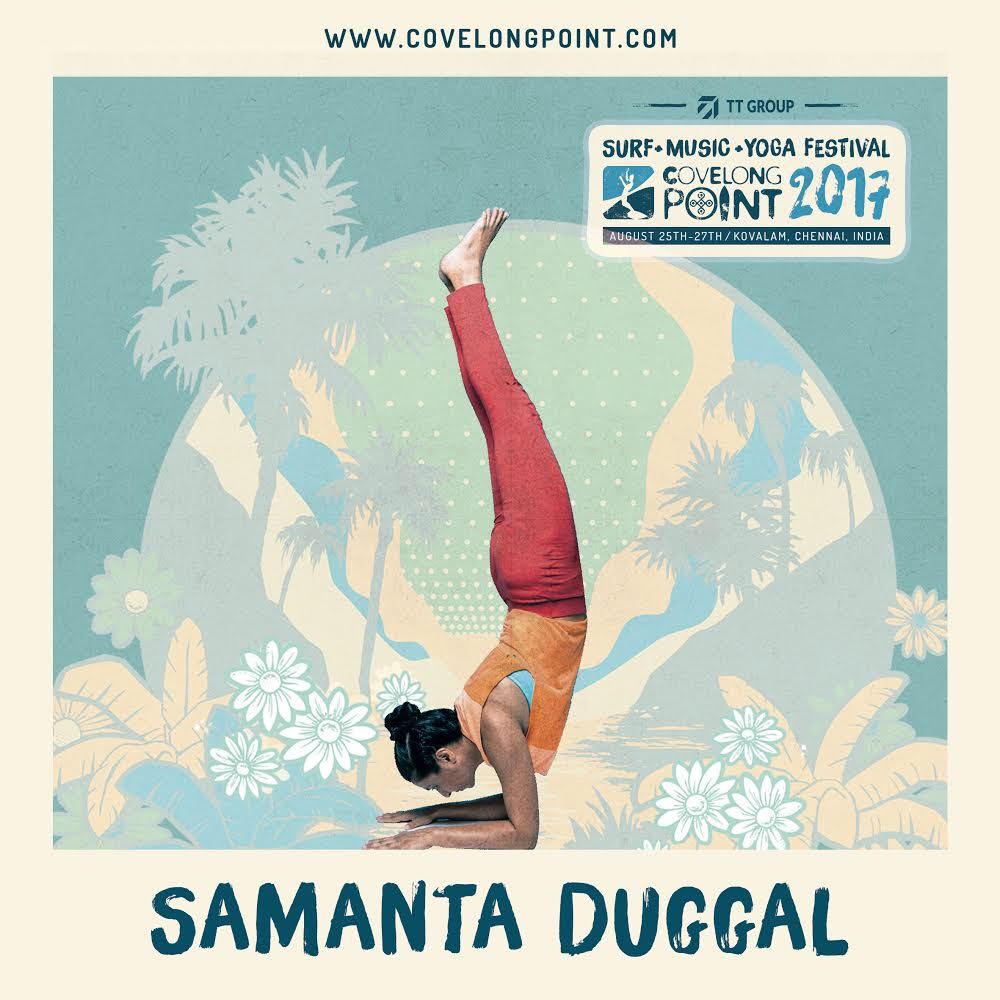 Corporate session with the Tata leaders meet in Kerala – Corporate session – Sept 2017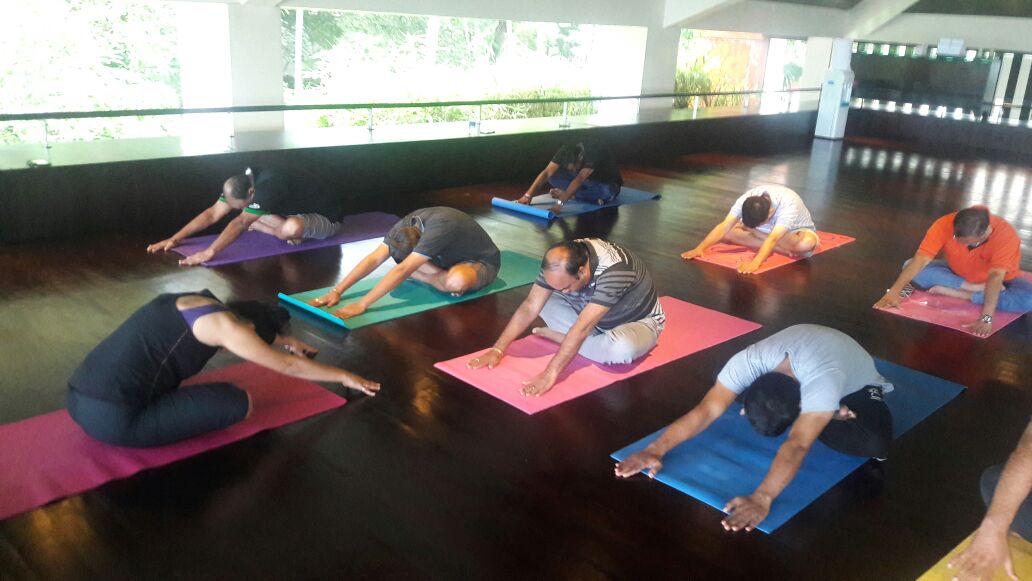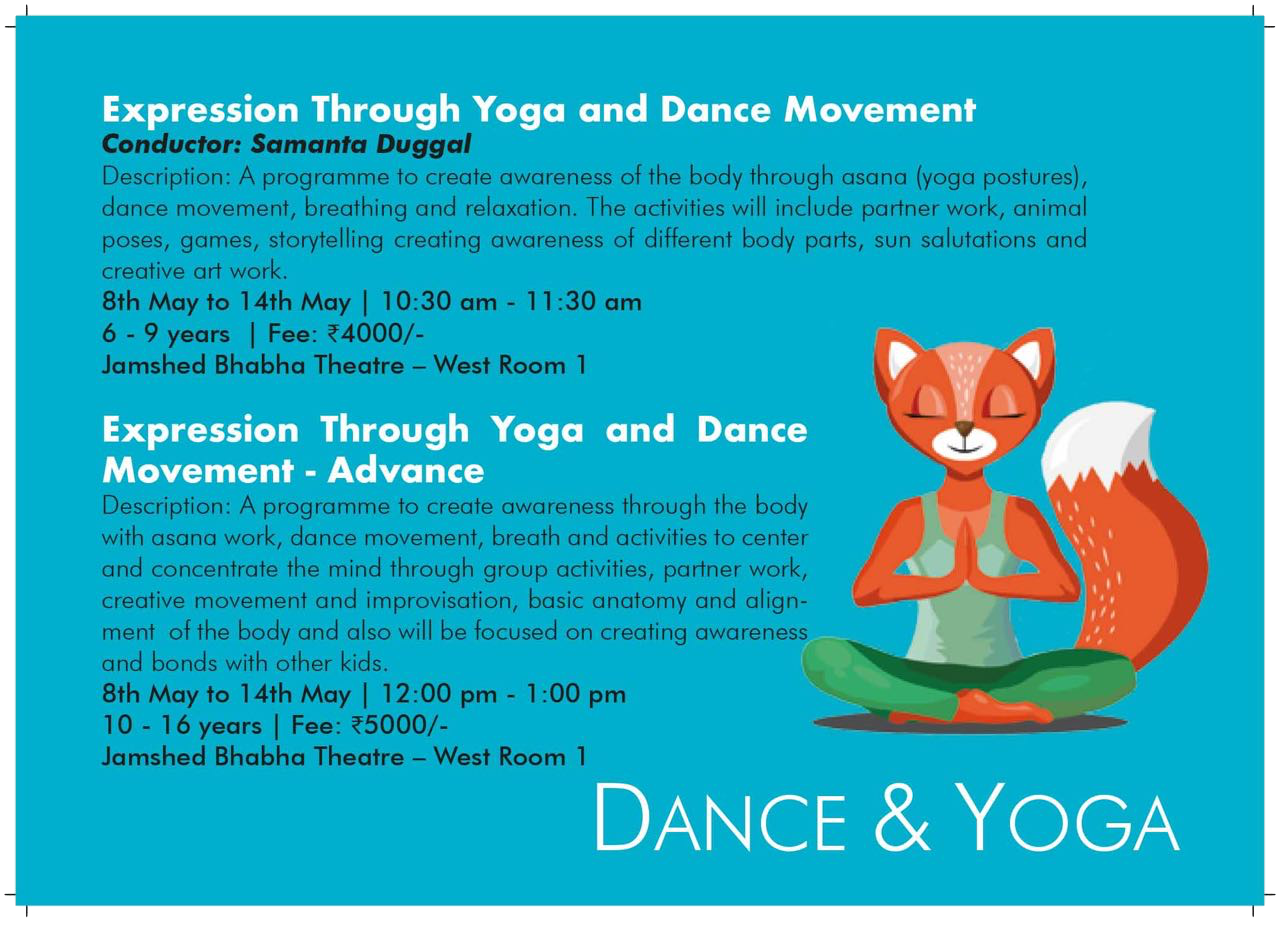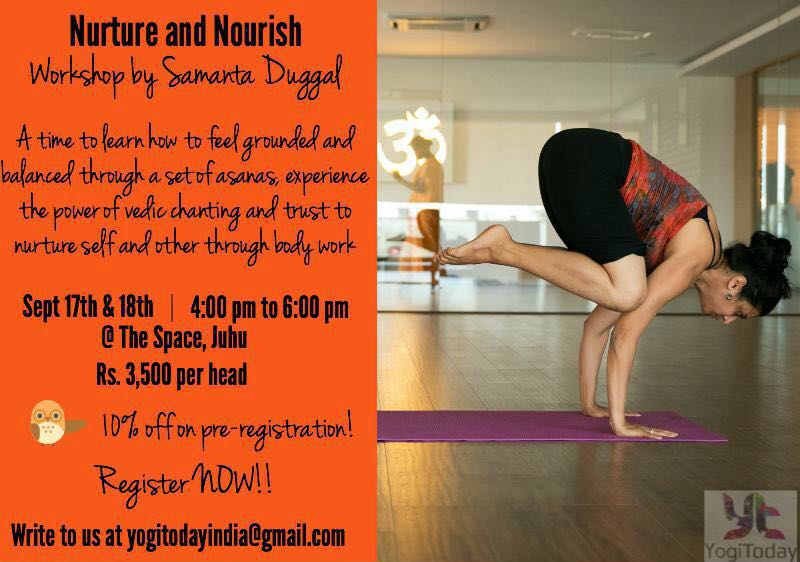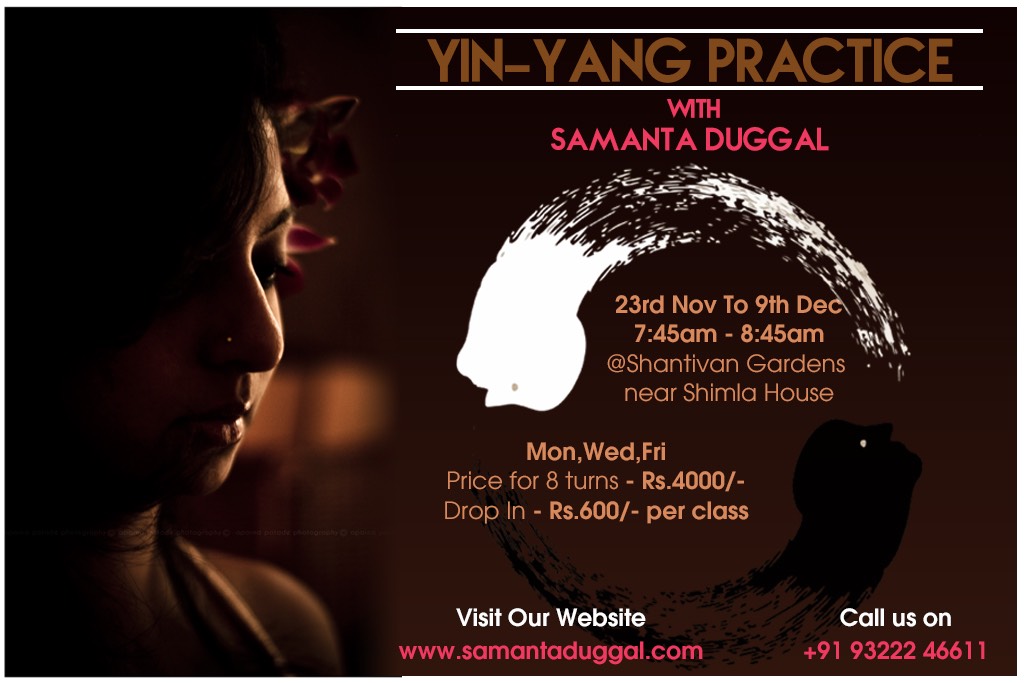 Samanta will be teaching some aspects of yin yoga and opening the meridian channels complemented by the strong alignment and dynamicity of a Hatha Vinyasa practice! Don't miss this one!
Venue: Shantivan Gardens, Near Shimla House, Next to Godrej Baug, Nepeansea Road.
Timings And Days :
Monday Wednesday Friday –  7.45 am to 8.45 am
For all enquires please notify us at the Front Office on 9322246611/022 23679006
Relax, Release and Energise
Sep 19th-26th, 2015
Come along to Sicily to stay in a monastery on a fantastic Yoga retreat with Samanta Duggal.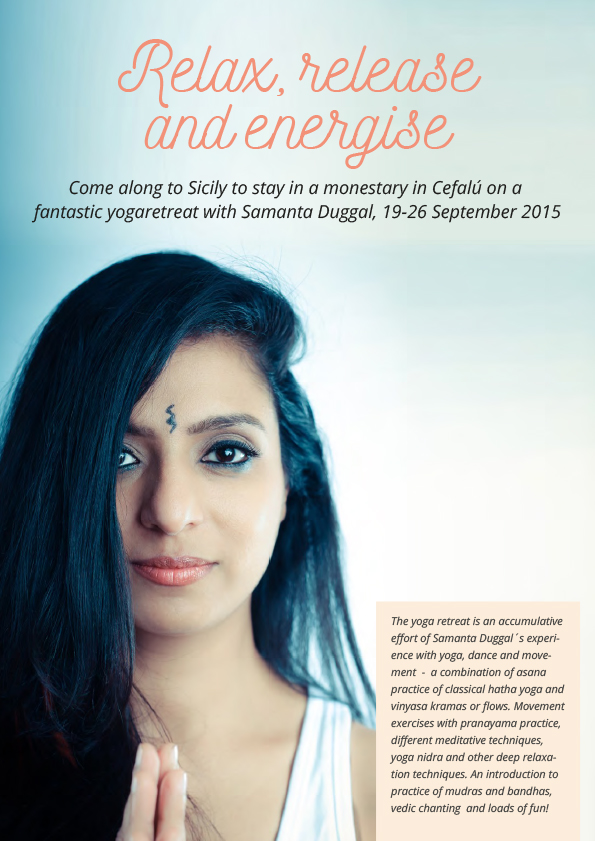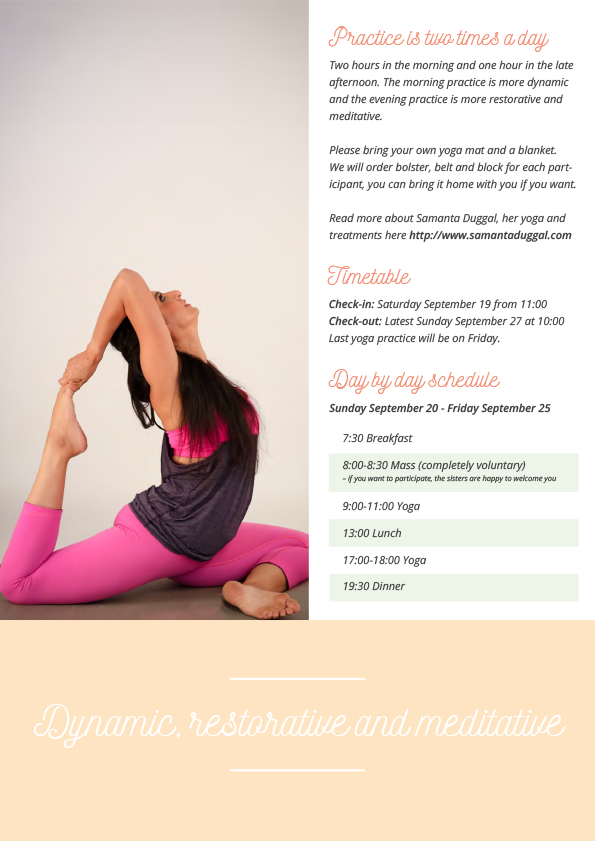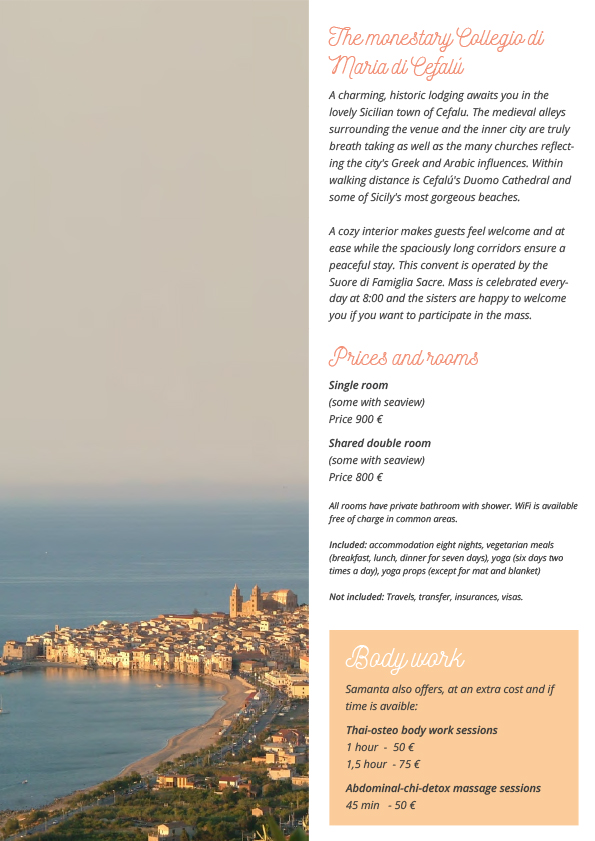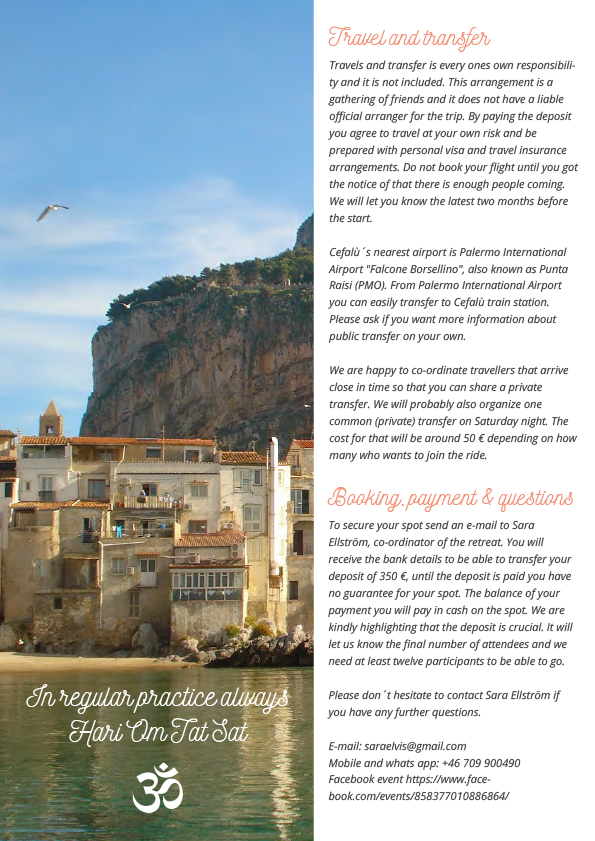 ULPOTHA
Dec 6th-20th, 2015
Hatha Vinyasa Yoga Retreat in the Ulpotha sustainable eco-village, Sri Lanka.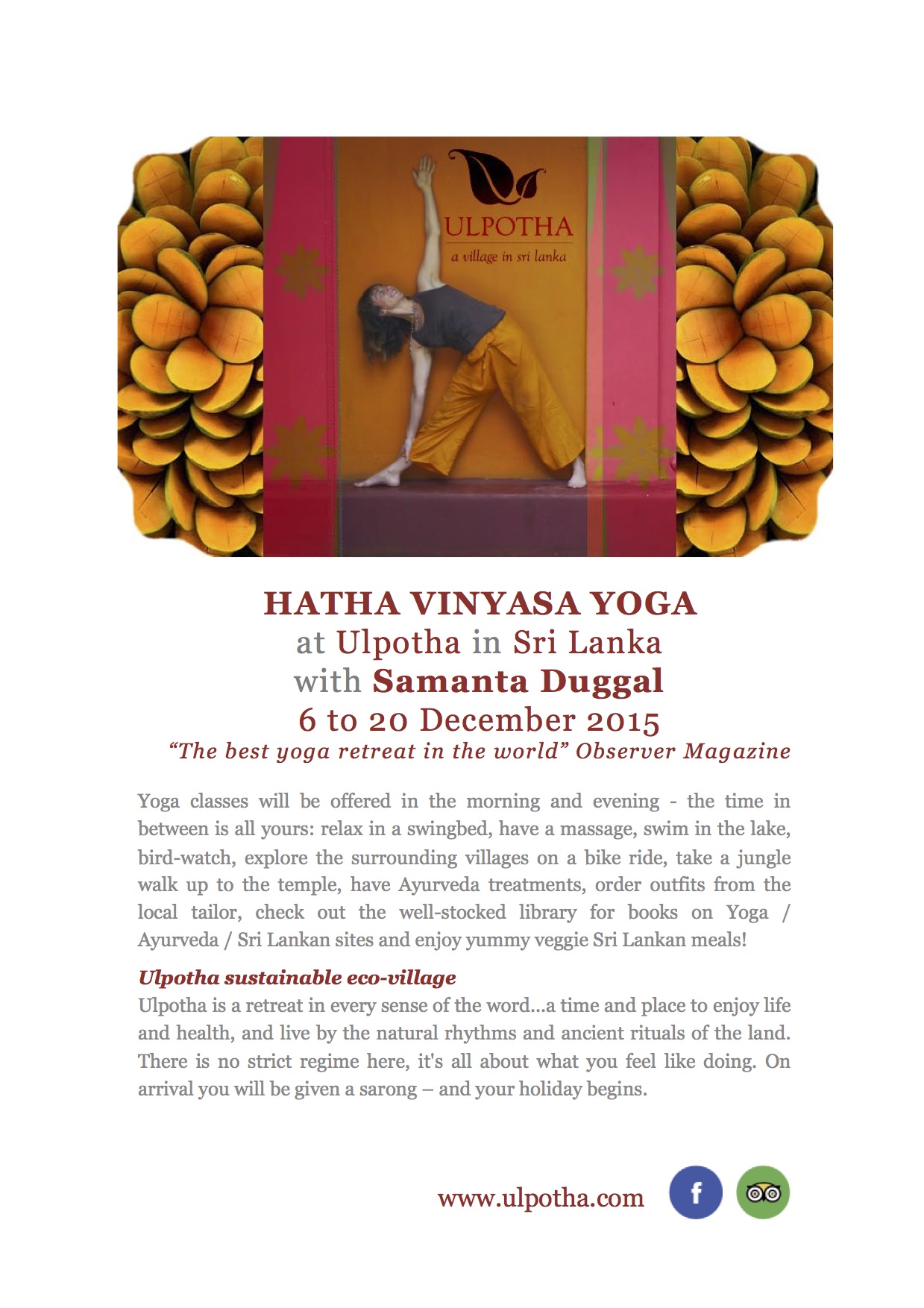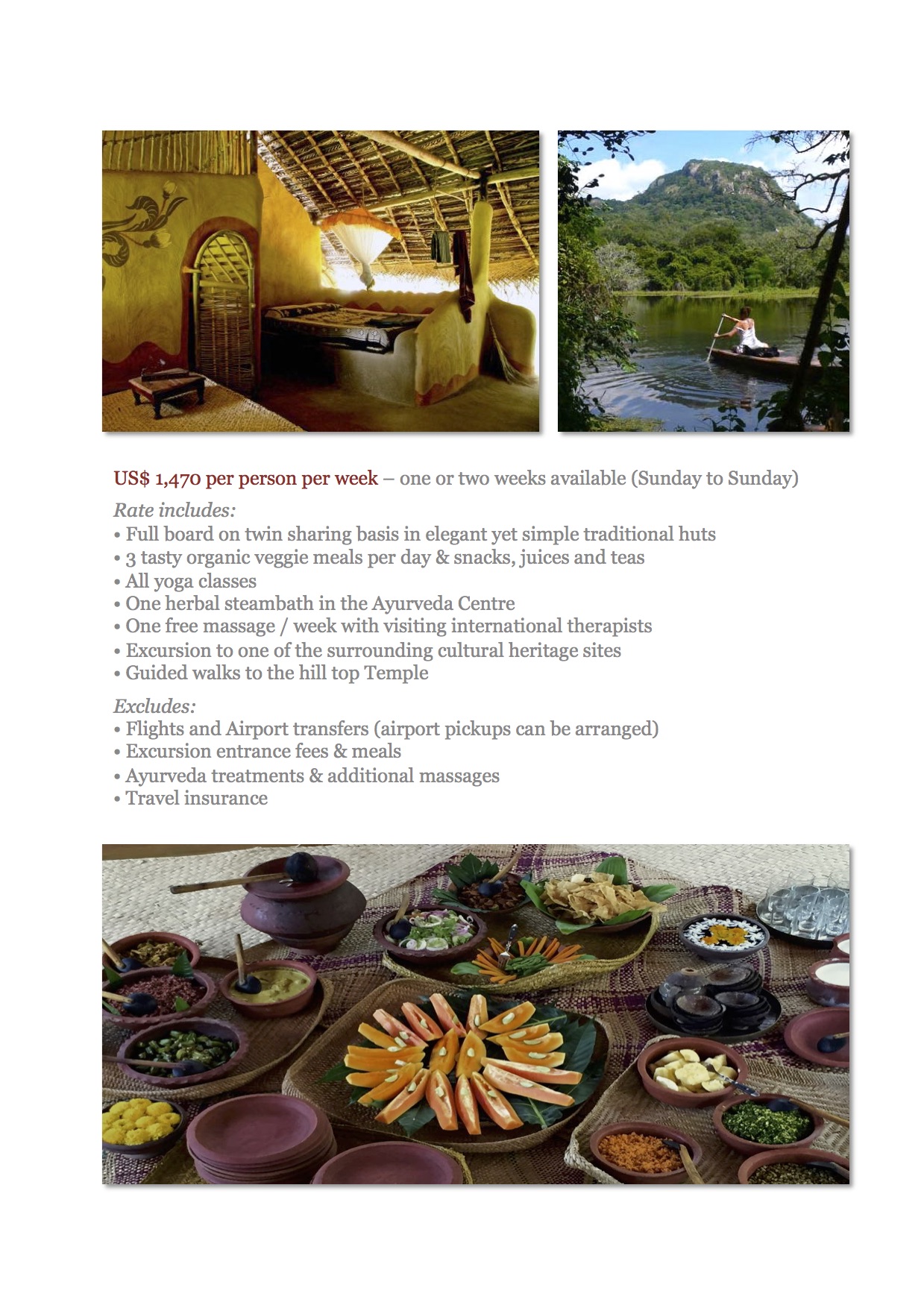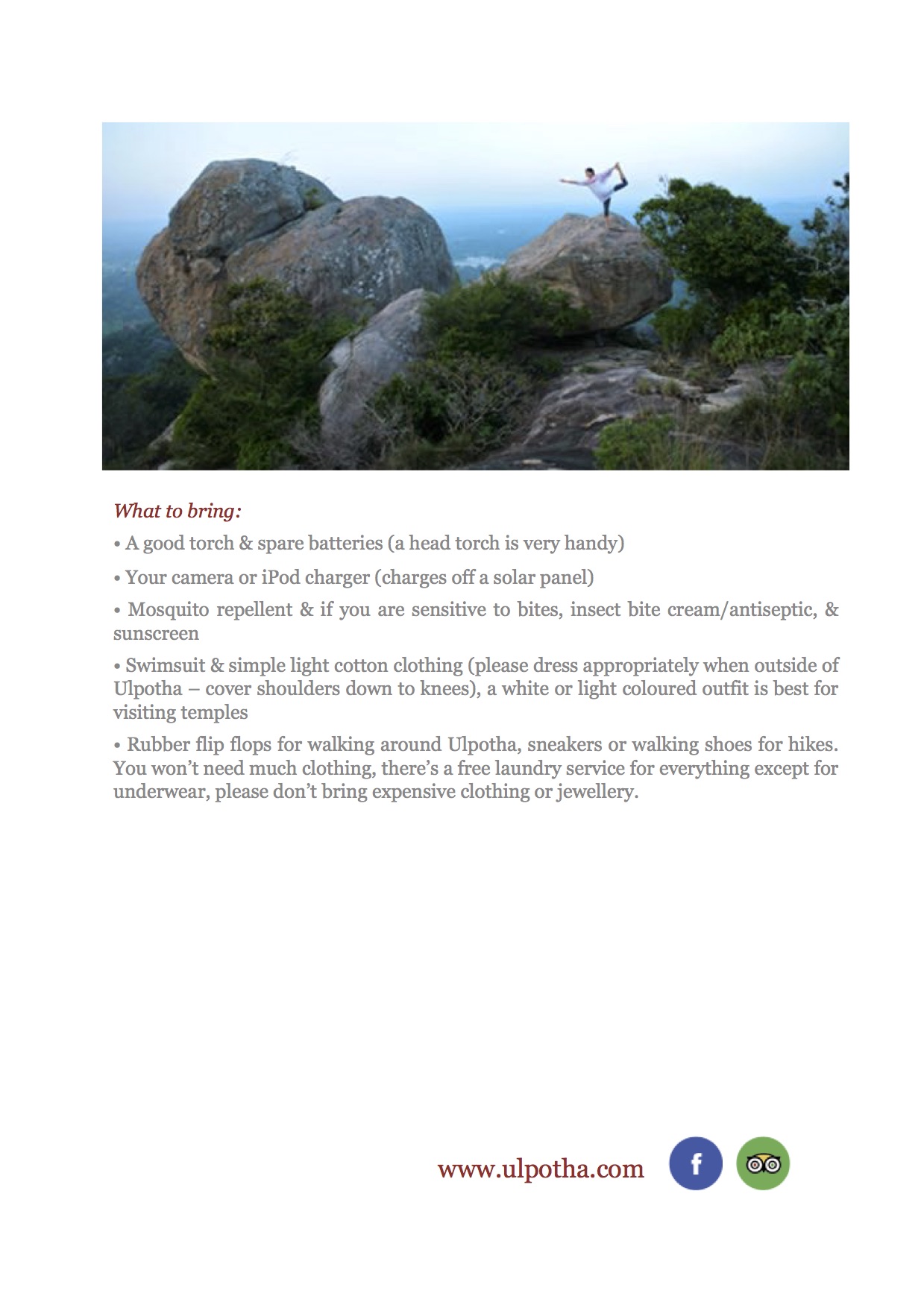 PAST WORKSHOPS
ULPOTHA
Dec 7th-21st, 2014
Hatha Vinyasa Yoga Retreat in the Ulpotha sustainable eco-village, Sri Lanka.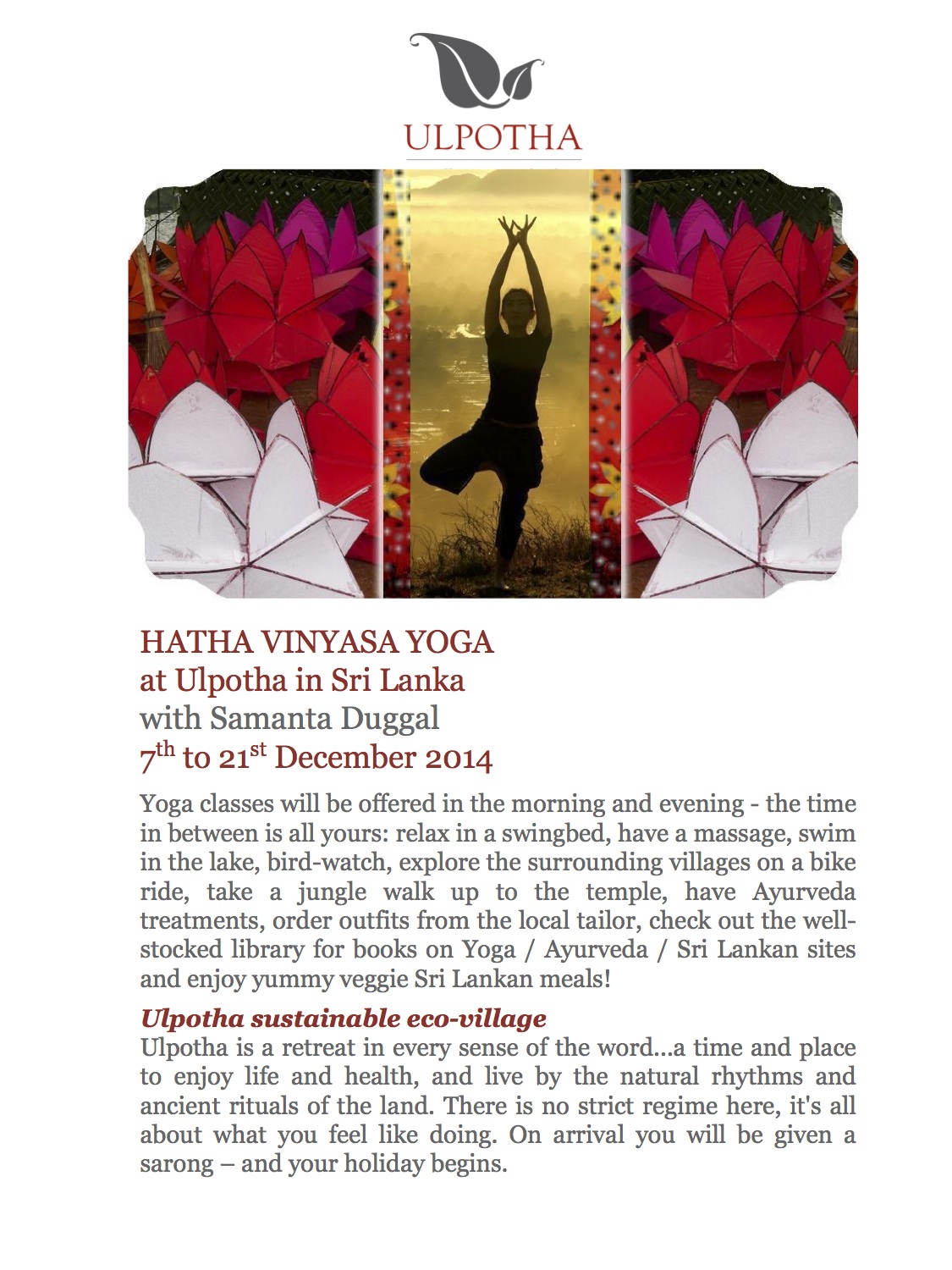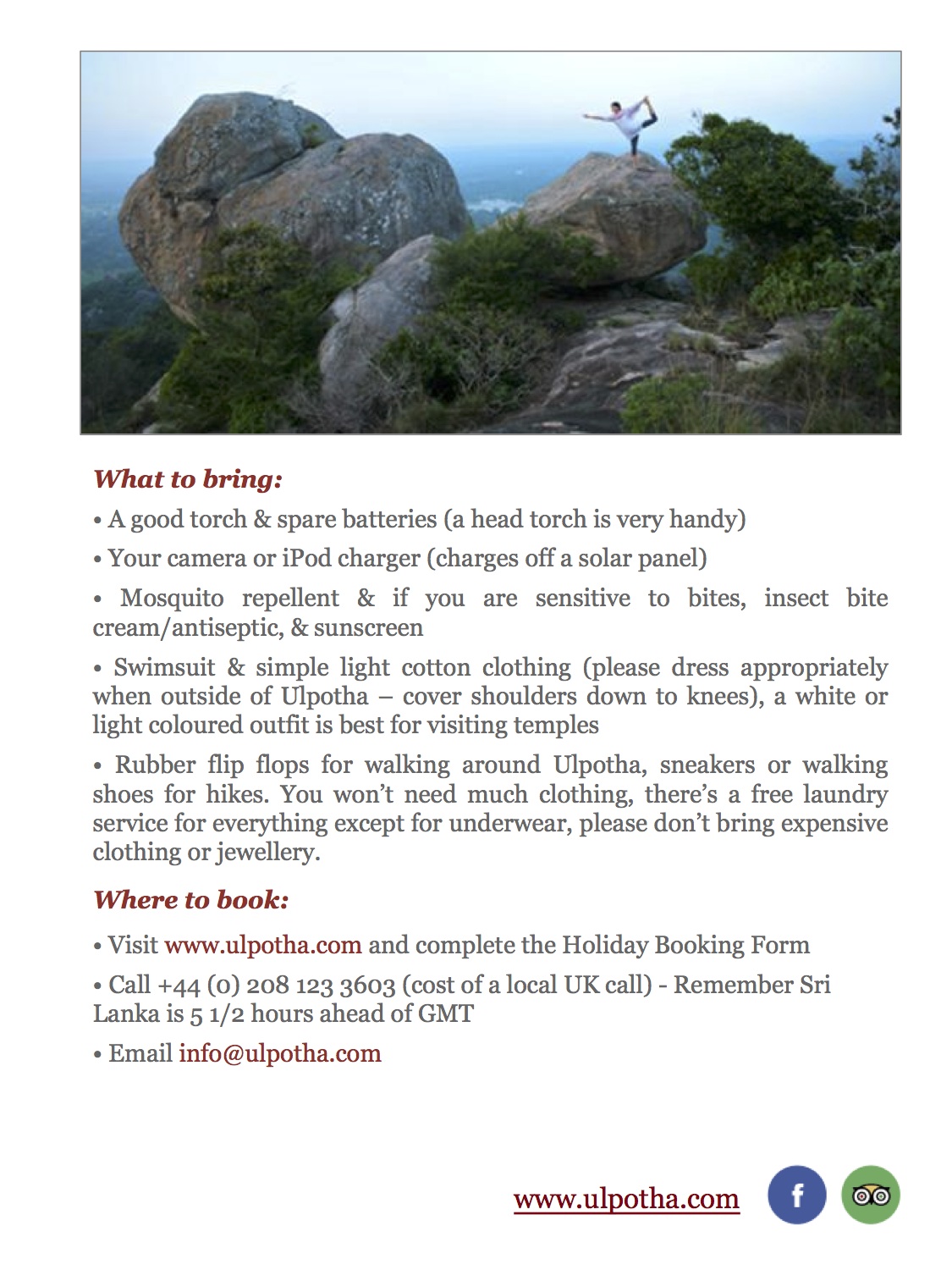 Chianti Retreat
May 19th – 24  and May 26th – 31st 2014
A unique yoga experience in the earth of Chianti. A retreat in Italy, at an exclusive holiday villa in the countryside between Florence, San Giminiano and Siena.
San Fantino Retreat
June 6th-12th, 2014
One week Hatha Vinyasa yoga retreat in Italy, at Locanda San Fantino
Read More
Upcoming Workshops
---
Past Workshops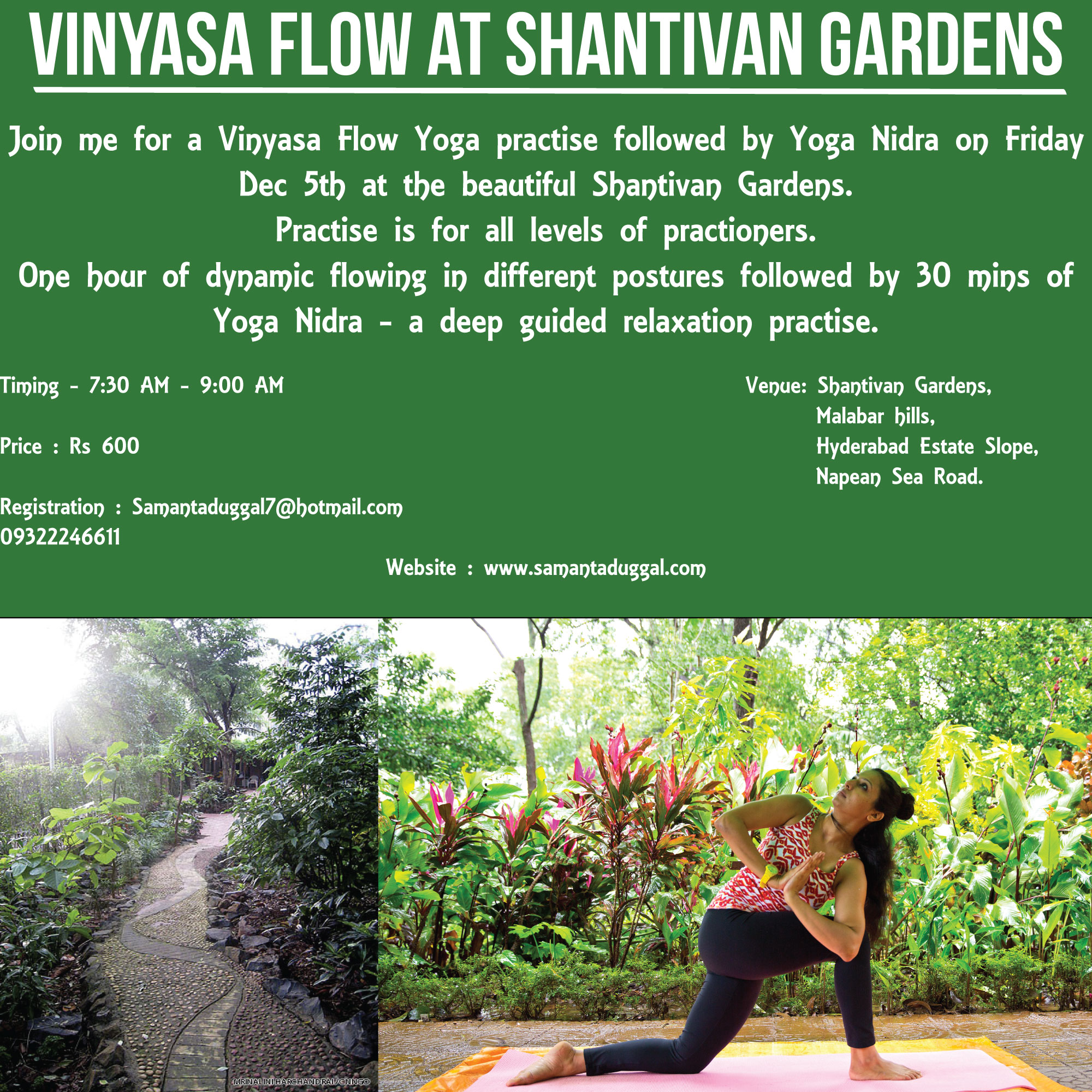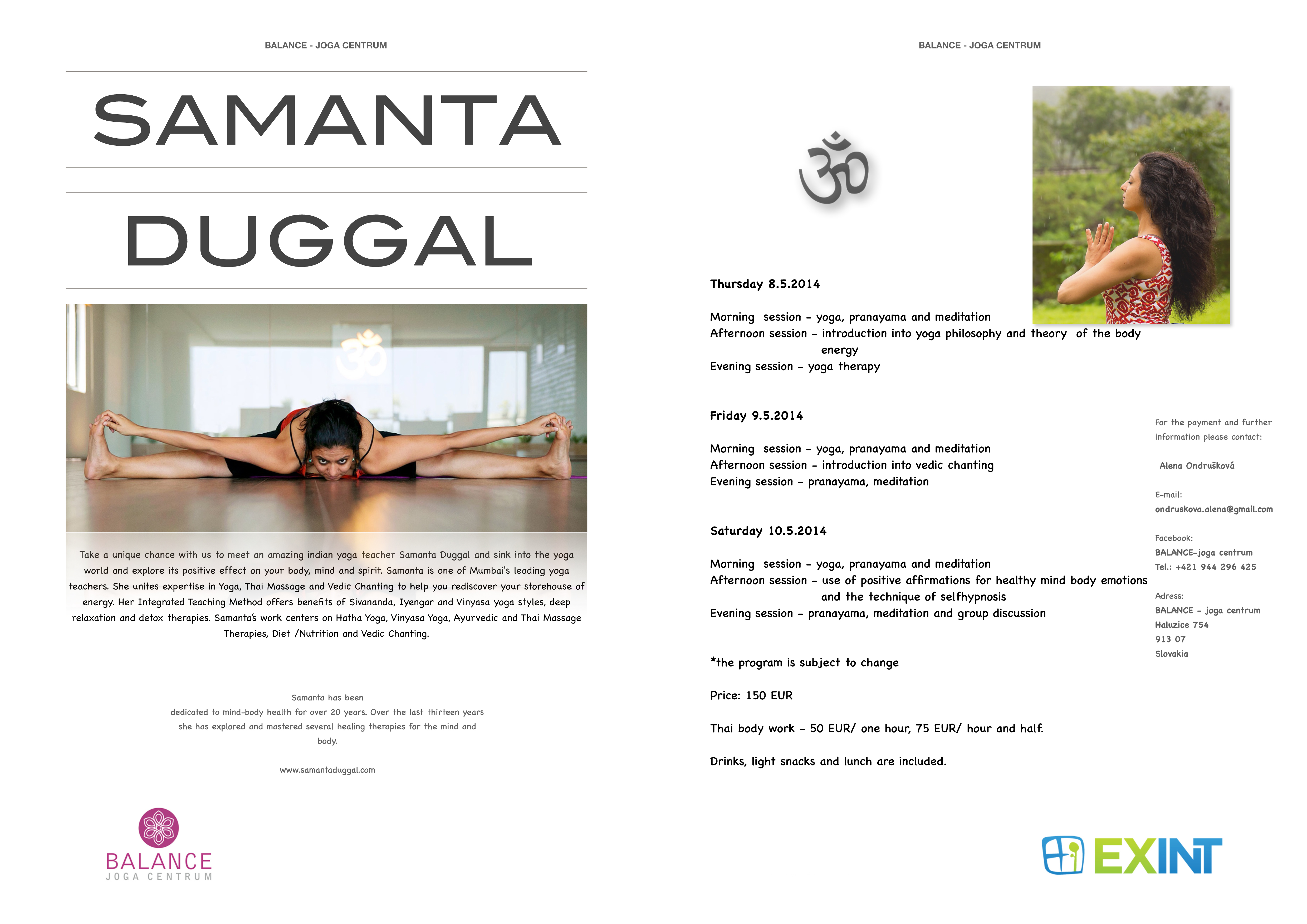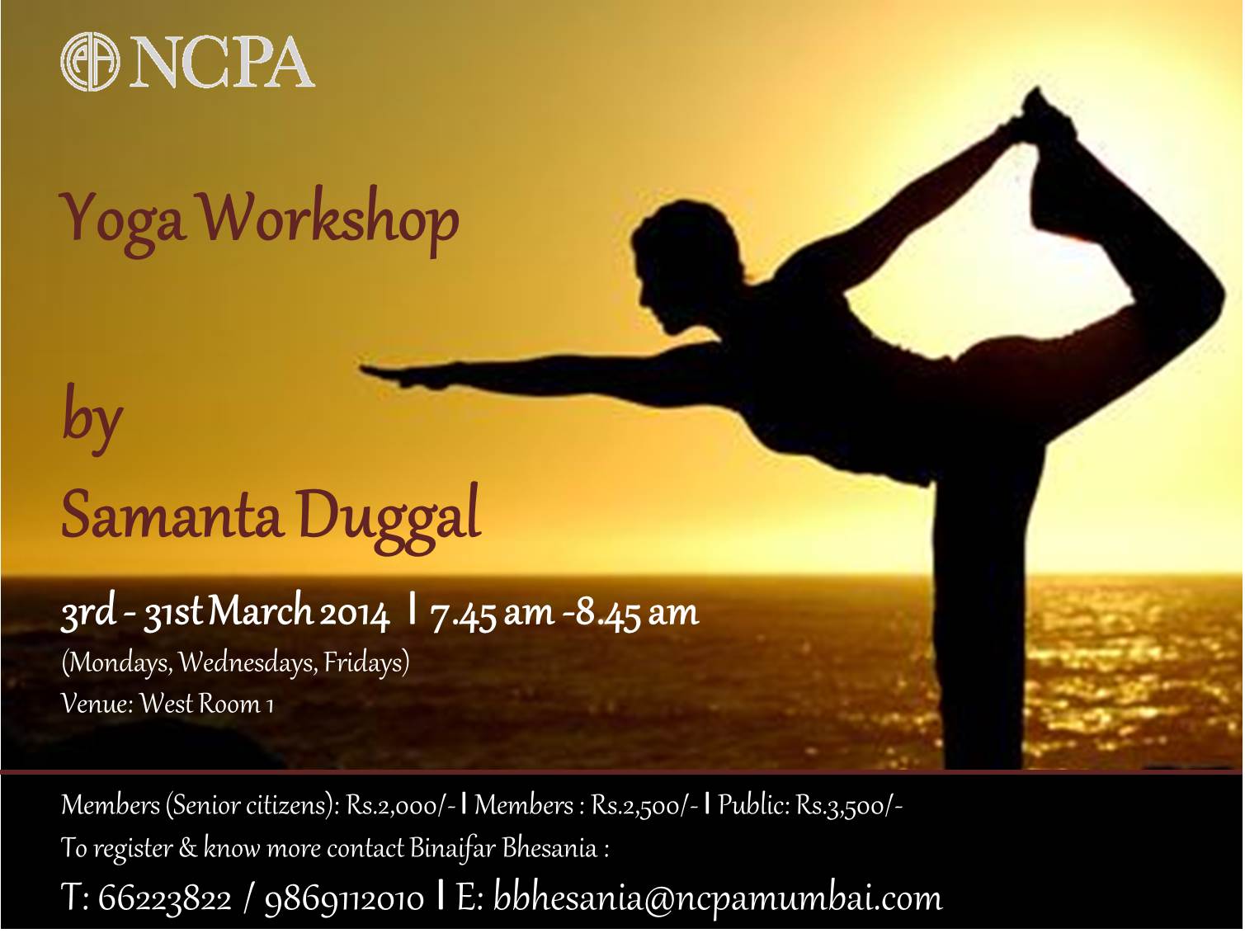 NCPA Yoga  Workshop
3rd – 31st March 2014
Venue: NCPA ,West Room 1
Timing: 7:45am – 8:45am (Mondays, Wednesdays and Fridays)
To register, contact Binaifar Bhesania on
T: 022 66223822 / 9869112010
E: bbhesania@ncpamumbai.com